About Us
We, Vaibhav Perfumery, are a renowned manufacturer, supplier, trader and exporter of an unparalleled range of products that include Aromatic Flower Fragrances, Natural Attar, Pure Essential Oil, Herbal Fragrance Attar, Flower Fragrance, and many more. We process various herbal components to various levels to get the final oil or attar with different strength and concentration.
Modern techniques are implemented in the mixing and preparation of the base materials to attain global quality standard. Further, our Aromatic Fragrance and Pure Essential Oil has a huge demand in the market owing to its calming smell, extreme therapeutic use, zero-impurity, accurate composition, and more. With a dependable quality assurance process, we monitor and control the various quality aspects of our aroma products.
We have a well constructed infrastructure to boost the manufacturing process and enable cost & time efficient operation of our firm. Our processing unit has advanced and cutting-edge production facilities for preparing our products in an effective way. Also, We have a team of experienced and dedicated professionals who apply their skills in the prosperity and success of our company. These professionals work unitedly in close contact with our clients to understand and meet their requirements. Also, we have a worldwide distribution network for the proper supply of our high quality fragrance products.

Why Vaibhav Perfumery?

Fair Market Prices
Easy Payment Modes
Time-bound Delivery
High Quality Products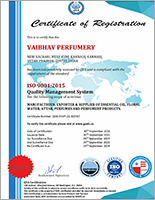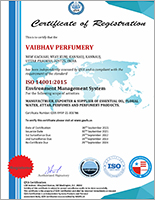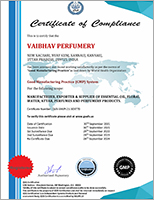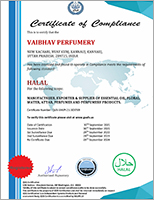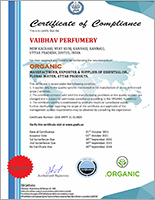 Read More